Anti-Aging & Advanced Facials
HIFU / ULTherapy (High Intensity Focused Ultra Sound)
$600 (Special Offer)
High Intensity Focused Ultrasound (HIFU) or Ultra therapy presents an option for those who seek an alternative to facelift procedure without having to undergo surgery.
It is a non-invasive approach that can lift and restore the firmness of the skin. This technique works effectively in addressing sagging and wrinkled areas not only on the face but also on the neck and other parts of the body.
With HIFU, a single session can make a significant difference in appearance.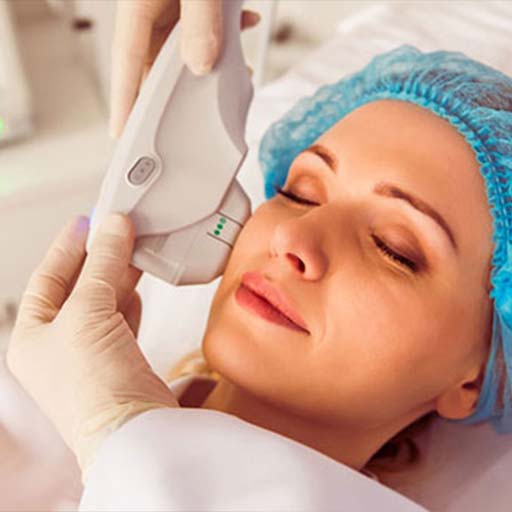 Hydra Facials
$129 & Up
Hydra-facial treatments are among the most favored facial therapies offered at our spas.
They involve using three varying water-based formulas to conduct a sequence of procedures that entail cleansing, exfoliating, and infusing the skin with vital moisture, nutrients, and safeguarding
Helps improve the skin appearance by reducing fine lines, early sun damage and mild, shallow acne marks.
The procedure takes about 30 to 60 minutes per session depending on the skin condition with no down-time for the skin to recover.
Helps to gently exfoliate surface layers of skin using abrasion and suction.
Chemical Peels
$120+
To rejuvenate your skin, opt for a peel treatment that excels in smoothing, brightening, and homogenizing its tone by promoting cell turnover.
These expertly applied peel solutions remove dead skin cells and stimulate the emergence of new, healthy ones.
By unveiling fresher, previously untouched layers, such treatments can render more even skin tone, address acne issues, and enhance the look of mature skin after just one or a limited number of sessions.
The peels remove damaged layers of skin to reveal softer, refreshed skin that has fewer blemishes, lines, wrinkles, acne, scars and other common problems.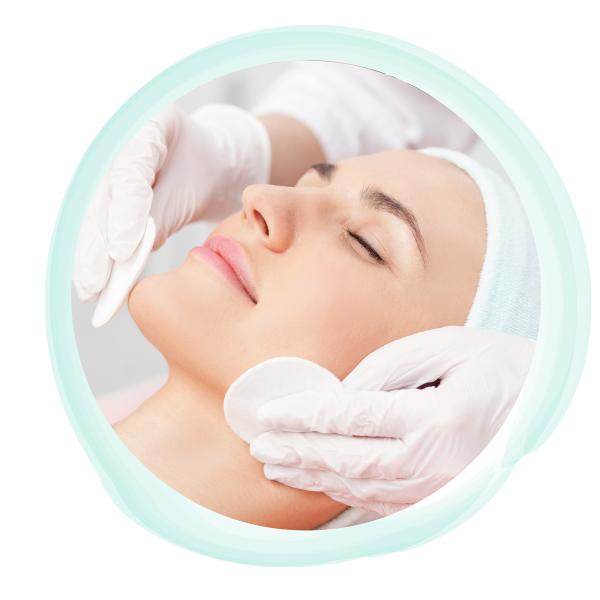 Derma Planning
$95 / $130
The process of dermaplaning is a secure and successful technique for revitalizing the skin by eliminating the dead cells of the topmost epidermal layer.
This method employs a unique surgical blade, which delicately scrapes off the troubled outer layer of the skin, successfully reducing the appearance of acne scars and small facial wrinkles.
Remove facial hair that can trap dirt and oils
Works on almost all skin types and provides near-instant results with no downtime.
This treatment is also an option for those who are ineligible for other products or procedures, such as those who are pregnant or have very sensitive skin.
Derma – Pen / Microneedling (Collegen Induction Therapy)
$179
Derma-pen facial, a type of collagen induction therapy, is a micro needling technique that effectively reduces the signs of aging for all skin types and tones.
This treatment is extremely safe, free from harmful chemicals, and minimally invasive. Considered one of the best skin rejuvenation methods.
Derma-pen helps with Anti-aging, Scarring, fine lines, wrinkles and Pigmentation issues.
By stimulating the body's natural collagen and elastin production, this treatment facilitates a secure healing response from within the skin.
Reverse sun damage and pigmentation.
Help treat shrink pores.
Treat skin discoloration or uneven skin tone.
7-Color LED Customised Photo Therapy Facial
$149 to $179
Designed to focus on your individual skin concerns, LED lights effectively treat a range of conditions – including rosacea, inflammation, fine lines, hyperpigmentation, sagging skin, and acne.
Our comprehensive approach entails a deeply purifying cleansing, personalized peel, enzyme mask, tender extractions, clinical-grade oxygen hydration, lavish serums, and a rejuvenating mask.
The experience is completed with a serene facial massage and customized LED treatment, resulting in a soothed, recharged, and revitalized.
It does not contain UV rays, which can be harmful to the skin. Therefore, LED therapy is suitable for regular use.
Can treat acne, dermatitis, dull skin, sun damages, wound healing
signs of aging, including wrinkles and age spots, Stretch marks, Flaccid skin, Blemishes.
Microcurrent Lift
$65
Using a microcurrent treatment mimics the natural electrical impulses of the body, though the current is low in intensity.
This procedure effectively strengthens muscles, resulting in increased muscle tone. Furthermore, it boosts collagen and elastin production to improve skin condition, promoting a calming effect on the skin.
It also accelerates the skin's healing process and facilitates blood and lymph flow to enhance overall health benefits.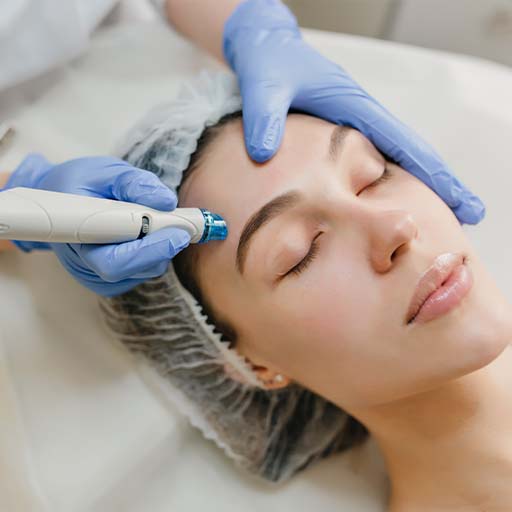 Radio Frequency
$60
By using radio frequency, your body's collagen production is activated.
An equipment elevates the temperature of your skin to 38-40 degrees Celsius, providing a warm sensation similar to a relaxing hot stone facial massage.
This sensation is comfortable, ensuring a pleasant experience.
Lifting Facial
$150
The best facial regeneration and repair treatment in Coral Springs is offered by this refined beauty day spa.
We integrate impulsive micro-current, ultrasonic vibration, and radio frequency lifting with our low-level coherent light.
Tightens the skin and reduces fine lines and wrinkles.
Brightens the skin and add to a rich glow on skin.
Anti-Aging
HIFU / ULTherapy (HighIntensity Focused Ultra Sound)
$600
Hydra Facials
$129 & Up
Chemical Peels
$120+
Dermaplanning
$95 – 130
Derma -Pen / Microneedling
$179
Advanced Facials
7-Color LED Customised Photo Therapy Facial
$149 – 179
Microcurrent Lift
$65
Radio Frequency
$60
Lifting Facial
$150

Contact Us

Escape to a world of pampering